Opening Hours
Monday-Saturday: 2pm-8pm
Sunday: 2pm-7pm
Closed Wednesdays
Cash Only Establishment
Phone: 1-718-523-2600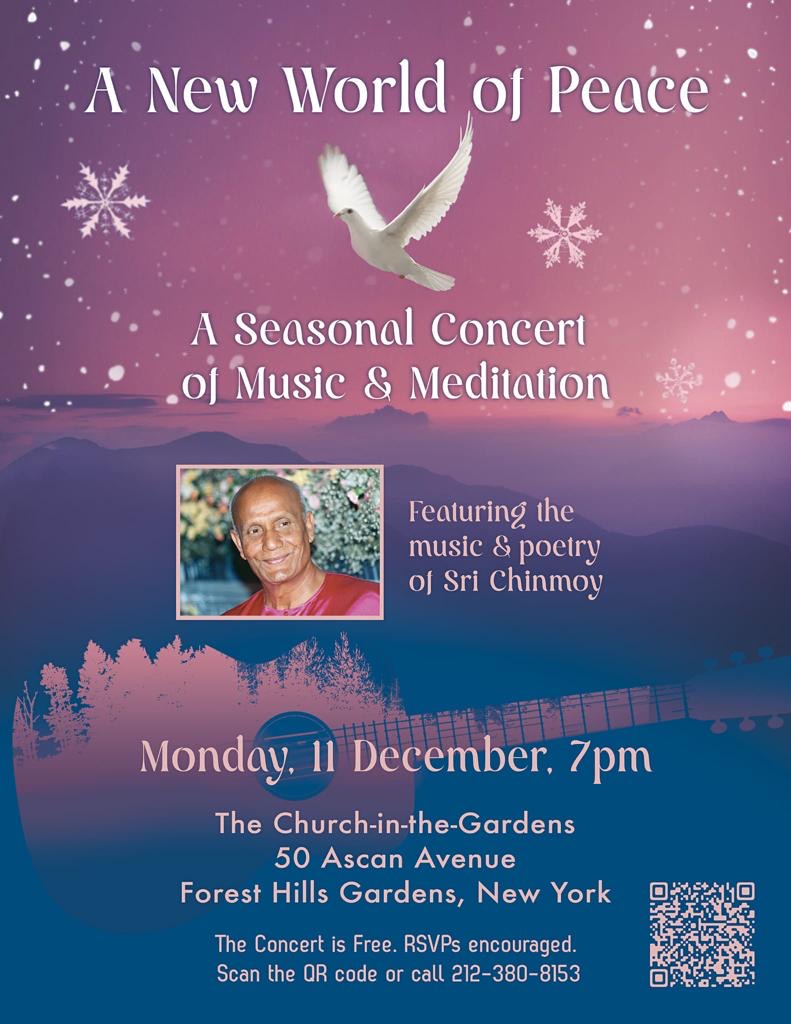 — Dedicated to the worldwide mission of Sri Chinmoy —
About us and Sri Chinmoy, our source of inspiration
Inspired by our spiritual Master Sri Chinmoy (who made his home in NYC) we have been offering free meditation classes and spiritual events for over 50 years.
— make your choice —
Enjoy our Menu
— for your immune system and joy 🙂 —
Try our Special Homemade Drinks
Masala Chai
Can be served cool or warm.
Cardamon
Cinnamon
Ginger, Cloves
Black Chai
Milk, Pepper
Can be taken hot or cold.
To preserve chai´s healing properties, do not boil.
$ 4.25
Mango Lassi
A favorite drink at Indian restaurants
Yogurt
Mango Pulp
Milk
Sugar
Cardamom
Since lassi is churned out of yogurt or dahi, it is said to be quite beneficial for our digestive system. It is light on the stomach and contains lactobacilli, healthy bacteria that lubricate the intestines and aid in smooth digestion.
12 fl.oz
$ 4.70
Prana Kombucha
Inspired by the European style of kombucha's.
Available in 2 flavors: PURE (Original) & Hemp.
Cane Sugar
Oolong Tea
Green Tea, Yerba Mate Tea
Raw Kombucha Culture
Filtered Water
Keep Refrigerated. Do Not Shake.
All Ingredients Organically Sourced.
$ ——–
Discount Coupon Program
For Our Faithful and Regular Customers
Annam Brahma offers a discount coupon program for our faithful and regular customers.
Those who enjoy 5 meals will receive a 15% discount. If one has 10 meals within the month, please enjoy a free meal (for one person).
Please bring the discount coupon with you each time, within the month.
— news from our blog —
Latest News
Order for Takeout or Delivery