Enjoy our vegetarian THANKSGIVING FEAST with vegan (v) option November 26th, 12noon-7pm
Because of this year's circumstances, our Thanksgiving service will only be Take Away meals or you can pre-order different items in quantity to pick up on Tuesday Nov. 24th.
Reserving a meal with cash prepayment will assure your order. All other orders will be on first come, first serve basis.
Soy turkey slices
& Vegan (v) drumstick
& Fresh mushroom gravy (v)
& Scrumptious herb stuffing (v)
& Baked yam casserole (v)
& Broccoli with vegan béchamel sauce ( v)
& Hawaiian banana bread / multigrain bread (v)
& Apple-cranberry sauce (v)
$ 20.50 Holiday Platter
$ 80.00 Trays to serve 4 persons
On Thanksgiving Day in addition to our Holiday special menu, you can also order from this special menu of items available rather than the entire regular menu: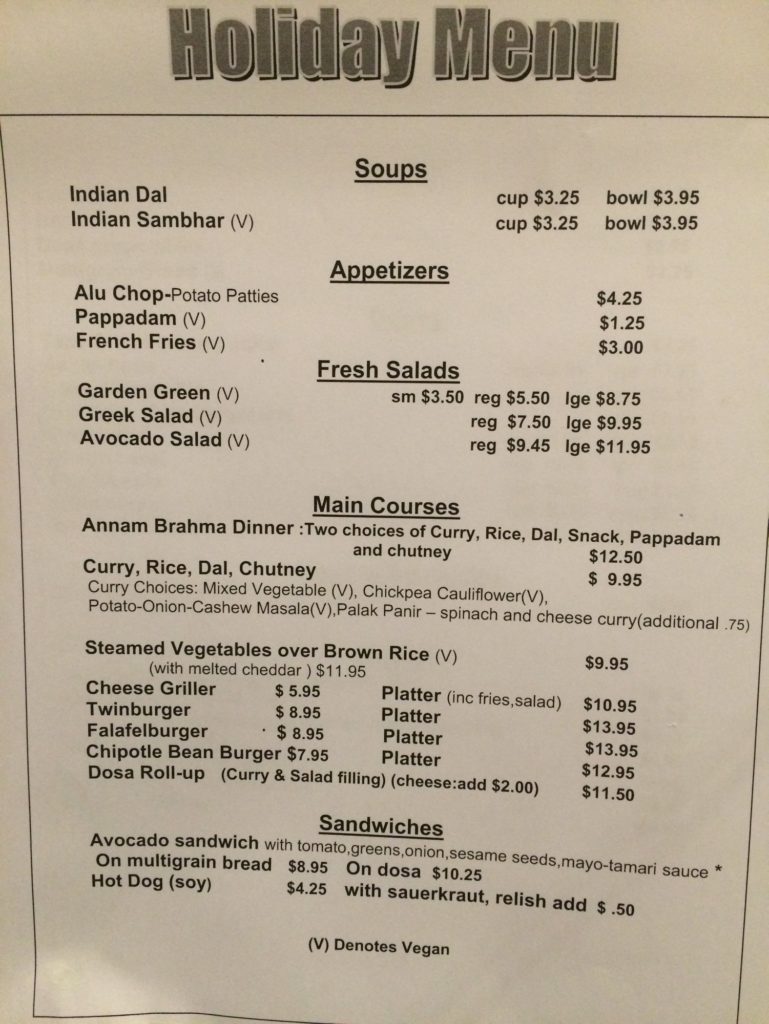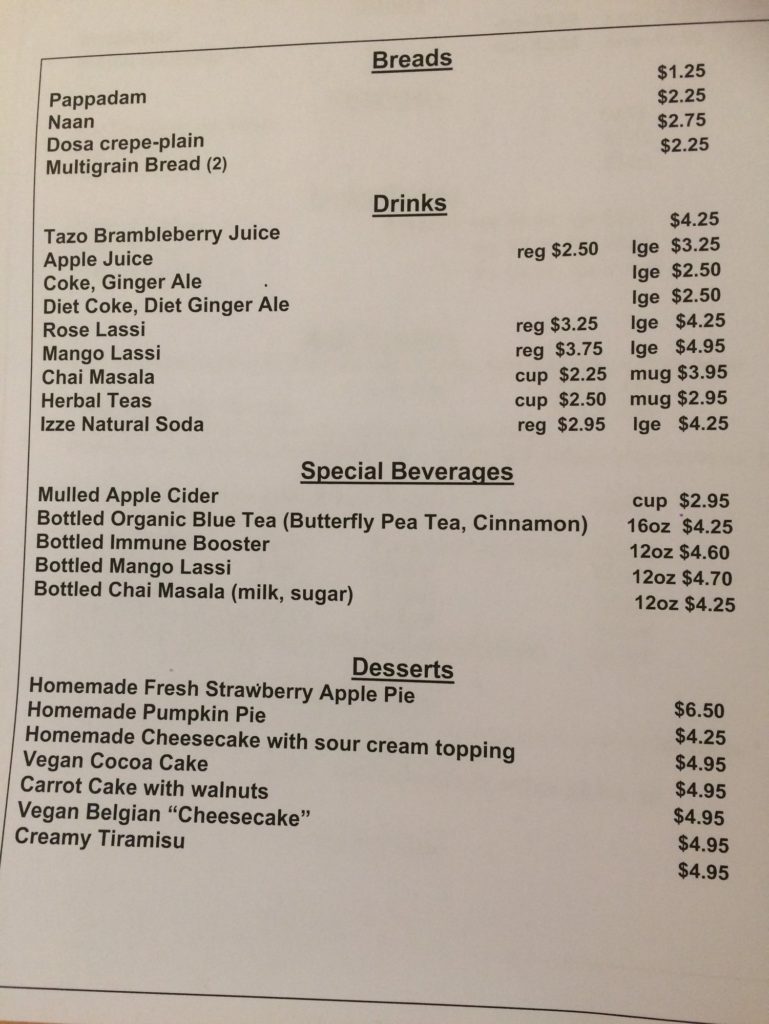 You can also pre-order items such as entire pies, pints of gravy, etc. Order by Sunday November 22nd, 8pm and pick up on Tuesday November 24th by 7:45pm.